Welcome to Durham Parks & Recreation
Our Mission
Durham Parks and Recreation offers a wide range of quality programs, parks, and facilities that encourage all community members to participate in healthy, fun, and enriching activities. Together, with the residents of Durham, we celebrate the essential role public recreation plays in fostering a cohesive and vibrant community.
DPR Programs & Registration
Durham Parks & Recreation has a full slate of programs for all ages! Visit the
Programs
Tab
to check out all that we have to
offer and to
Register
!
The Outdoor Classroom
Registration is now open for our second session of nature and adventure based programming with Seven Rivers Paddling!
We will adjust the Mtn. Bike Club program if weather becomes a riding issue.
Bring your headlamp and sense of adventure for these fun and interactive outdoor programs!
Register HERE for The Outdoor Classroom programs.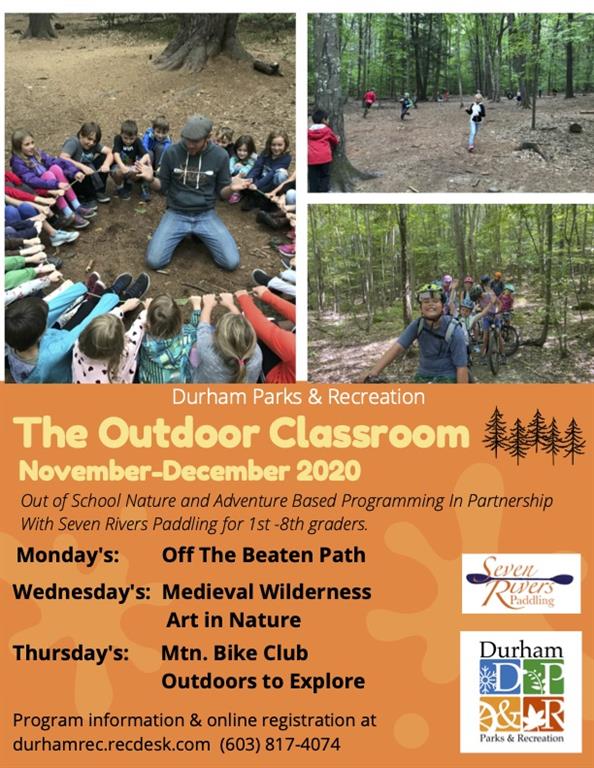 Durham Playgrounds
Jackson's Landing Playground and Woodridge Playground will re-open for play on July 1st.