Welcome to Durham Parks & Recreation
Our Mission
Durham Parks and Recreation offers a wide range of quality programs, parks, and facilities that encourage all community members to participate in healthy, fun, and enriching activities. Together, with the residents of Durham, we celebrate the essential role public recreation plays in fostering a cohesive and vibrant community.
DPR Programs & Registration
Durham Parks & Recreation has a full slate of programs for all ages! Visit the
Programs
Tab
to check out all that we have to
offer and to
Register
!
Memorial Day Remember and Honor Ceremony
Join us on Main Street at Memorial Park on Monday, May 31st at 10:00am for a Memorial Day Ceremony to remember and honor the service men and women who have died while protecting our country.
We kindly ask that community members in attendance gather socially distance on Main Street and wear face coverings throughout the event. There will not be a parade this year, but instead, a brief ceremony at Memorial Park to pay tribute to those who have made the ultimate sacrifice to protect our country.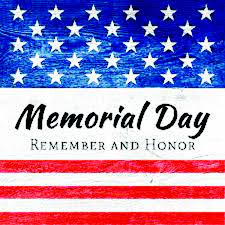 May/June Outdoor After School Programs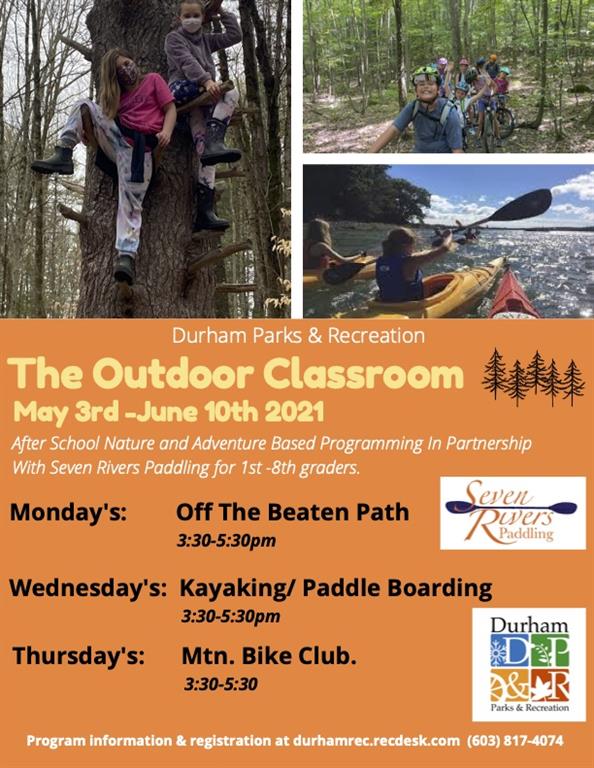 R.E.A.C.H. 2021 Summer Camp